*Made To Order* Grey Storybook House Shelf and Wood Carving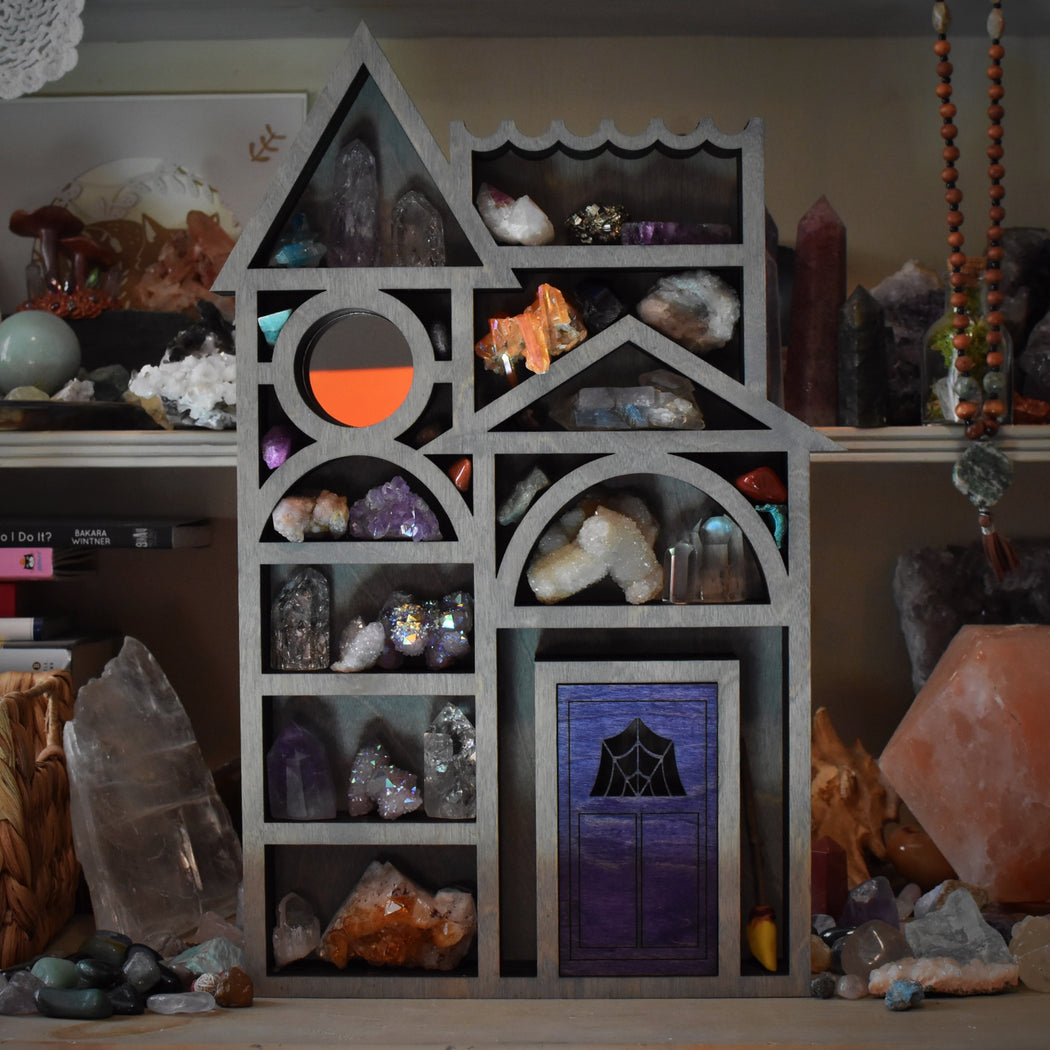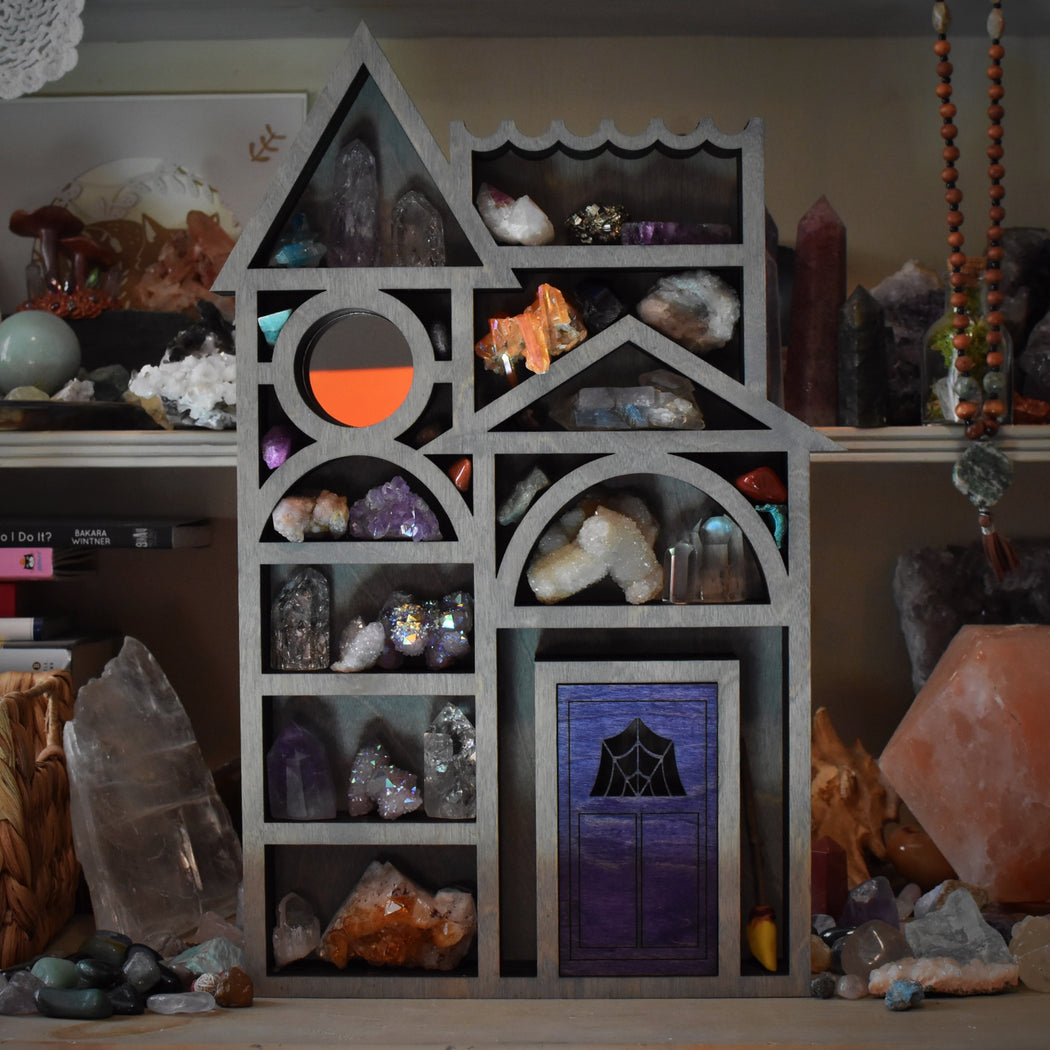 *Made To Order* Grey Storybook House Shelf and Wood Carving
This is a wooden carving made from Birch and recycled composite wooden core. As this is a natural material, you can expect some visual "imperfections" such as knots or some slightly rough spots at the bottom of the carving or maybe some slight "chip out" from the carving blade. Each of these carvings has been sanded by hand to remove the majority of the burrs, as well as being hand-stained. All work was done by me, in my own workshop.
There is a glass, 2" mirror installed in this shelf, as well as a removable, indigo color door. The door can be completely removed, and the space used for open storage.
Designed to sit upright on a surface or hang on a wall with the included hardware.

Approximate Overall Dimensions:
17" Tall x 11" Wide
Overall thickness of this piece is about 1-1/2"
The interior compartment dimensions are on the second image of this listing's photos.

Shipping weight = 3.8LBS. 

Crystals not included.

Please see shipping information for detailed policies on shipping and insurance.

Good vibes and thanks for looking!