Unfinished Ornaments - Spooky Season 2022! - J. Drew + You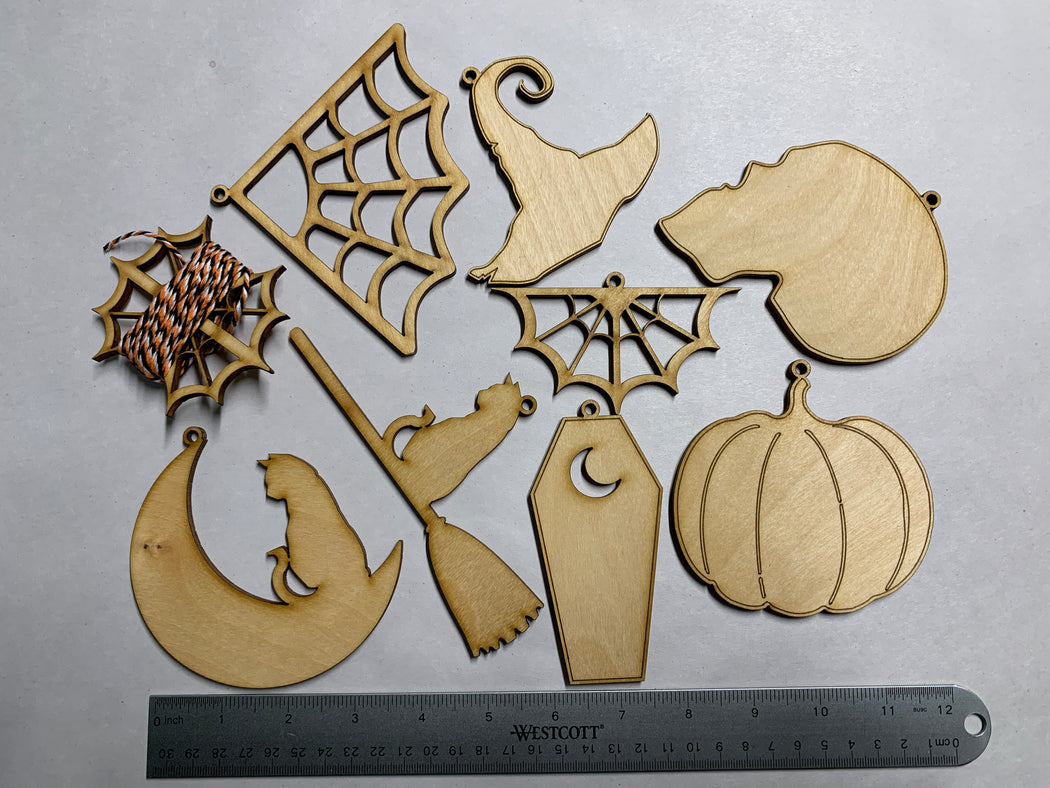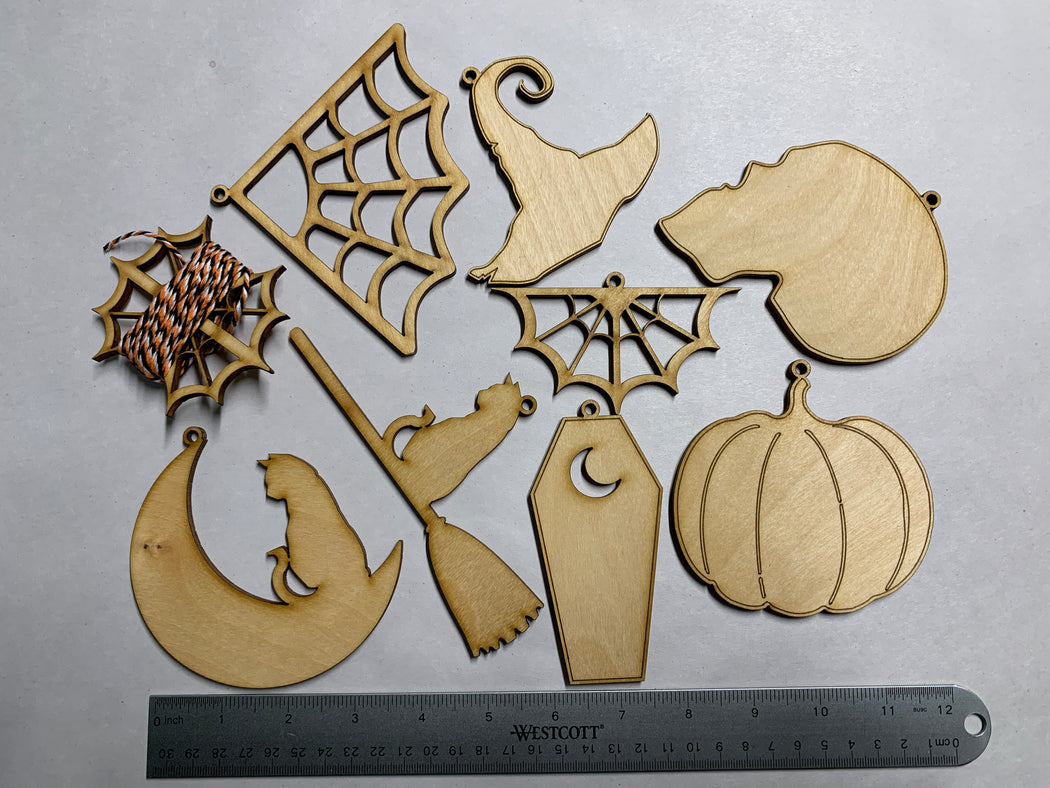 Unfinished Ornaments - Spooky Season 2022! - J. Drew + You
This is an assortment of Spooky Halloween ornaments, ready for you to paint or customize yourself, however you'd like! They also come with a spool of striped, fall colored twine. You can string them up as garland, or hang them individually around your home, give them as gift, etc!
Each ornament is approximately 4" across, overall average.
This is an unfinished product.

The pieces are arranged in a single sheet for ease of use and painting. Each, individual piece is cut through the 1/4" thick sheet of wood. They fit into the surrounding wood like a puzzle to be easily stabilized while finishing, painting, staining, etc. They are temporarily held into place with a large piece of contact paper, which should be removed as soon as the product is received to minimize any adhesive residue on the back of the pieces. a few pieces on each sheet may have small "nibs" holding them in place that need to be cut from the back with an x-actor knife or something similar.
Birch wood is raw and ready to be prepped for paint or stain, to your liking. You are receiving only the unfinished product itself to get as creative and artistic as you would like.  This product is intended to be used for your own expression and purposes, as such there is no hardware included to hang it or complete it.
No prep for finishing has been done to this product, so you may encounter things such as knots, voids, holes from nails used to assemble that product, etc. 
There are many independent resources online you can find through Google or YouTube which go into the detail of how to stain or paint wood. Do your research of how these processes are implemented before proceeding with applying any paint or stain. Since I make my own stains and don't often use paint in my work, I can't give guidance on how to properly finish these pieces.